Their first task? Commission a new piece of permanent public art for Cygnet Square, a public square created as part of Peabody's long-term regeneration of Thamesmead which will see more than 20,000 new homes built alongside cultural and community facilities.
The five people selected – Comfort Adeneye, Gonzalo Fuentes, Qozeem Lawal, Shalini Panchal and Whitney Manassian – are now leading on shaping the commissioning process for this new piece of public art in Thamesmead. This paid, on-the-job learning experience is an in-depth, year-long project that sees the team of five contribute to each stage of this new artwork's development, from concept to completion.
The creative studio team said: "We're a passionate and diverse team of young creatives, and we all care a lot about Thamesmead. This opportunity to commission new permanent artwork as a team is really ambitious, and it gives us the unique chance to make sure the work produced represents where we're from, who we are, and what we're about. Learning how to manage projects like this and what skills we'll need to thrive in the creative industries moving forward is a massive bonus. Our aim here is to show how art and culture can help to positively impact Thamesmead. We're committed to trying new things, inspiring others along the way, and creating work that actually matters for our community."
Working alongside the creative studio members to support them in developing their curatorial and research skills, as well as expanding their creative network and industry knowledge, is a team of experienced project mentors and cultural practitioners led by Joseph Gray, Vickie Hayward and Yinka Danmole. The hope for this project is that it sets a precedent for transforming Thamesmead's public spaces while helping to nurture the cultural leaders of tomorrow.
The final artwork will be unveiled in Autumn 2022.
Learn more about the five co-founders:
Comfort Adeneye
Comfort is 21 years old and has lived in Thamesmead since 2006. She is currently in the third year of a filmmaking degree at Nottingham Trent University. She says: "The theme for my personal study has always been social realism through the lens of ambitious working-class youth which has been inspired by my upbringing across Peckham to Thamesmead. The area of filmmaking that interests me the most is narrative writing and being able to tell stories through different mediums. My other interests include music, hair anthropology, and a newfound appreciation for nature."
Gonzalo Fuentes
Gonzalo completed a Bachelor of Fine Arts at the University of Málaga (Spain) and a master's degree in Research in Art and Creation from the Complutense University of Madrid. His projects are based on the conception of painting as a compositional game through resources and references to architectural features. Relocating to London in January 2019 for work and study, he lives in one of the single-family homes that make up the Thamesmead residential area. Currently, he works as an administrative assistant in a care agency in Woolwich, and works on creative projects in his free time. He is interested in ways the visual arts can have a social and educational impact.
Qozeem Lawal
Qozeem, who completed a BA in English and an MA in fashion entrepreneurship, now owns a clothing line named Achilles. His aim is to produce polarising designs that can catch someone's attention before they even notice who is wearing the item. He says: "I am a believer in no dreams being out of reach, given enough time, planning and discipline is put in place. I also know that the sooner young people find such confidence within themselves, the better off our communities and planet will be."
Shalini Panchal
Shalini is an art lover and aspiring small business owner who has lived in Thamesmead since she was born. She says: "Until now, I had worked in various corporate jobs where I was able to develop my professional skills and I made the decision to follow my creative passions of starting my own small business to produce graphic art and typography, which is what I am currently working on. I appreciate all art forms and I get inspiration from lots of different things, including architecture, films, fashion and music. I was interested in this project because it will be a great way for me to learn new skills, meet other creatives in the area and be a part of something exciting for Thamesmead!"
Whitney Manassian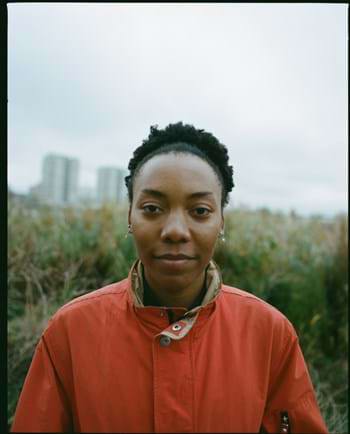 Whitney is an Italian artist whose work investigates the concepts of beauty, nostalgia and love. Originally from a fine art background, Whitney came to the UK inspired by her passion for illustration and cinematography to explore and experiment. She has recently graduated from the University for the Creative Arts in Canterbury where she studied illustration and animation. Whitney is also a member of the Thamesmead Festival Production Group and was a mentee for the play My teacher is a Troll which was performed at Lesnes Abbey's Ruined Theatre this summer.